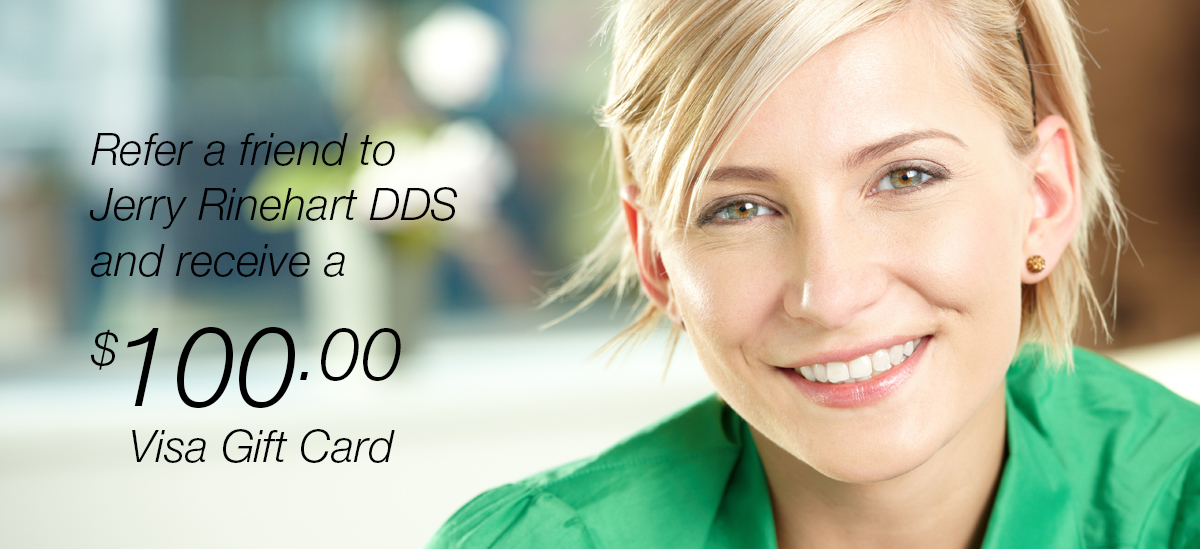 We've come up with a way to make sharing our practice with your friends even more enjoyable.
When one of your friends completes a comprehensive new patient appointment, and tells us you recommended our practice, we'll give them a $100 gift certificate they can use for any restorative treatment or service they receive by December 31, 2017. PLUS, we'll give you a $100 Visa Gift Card!
There's no limit on how many friends you can refer but only one gift certificate and Visa card will be given per new patient family and those referred must be over 18 years old.
If you'd like to know more, just ask. We look forward to giving your friends the kind of warm personalized care you enjoy and they deserve.